Need Help?
Feel free to contact us. We look forward to talking with you!
info@thehudsoncenter.org
(914) 400-1900
Xchange Connect™ is an easy-to-use tool that puts health insurance Exchange data at your fingertips. Xchange Connect™ lets issuers monitor member growth, access historical data and process transactions. It also integrates Exchange data with existing member management information. It's about the people; transactions represent people and families.
Key Features
Web-based, streamlined workflow
Ability to search current and historical Exchange data
Secure, confidential, and efficient method of transmitting and receiving data
Member growth, file activity, and productivity monitoring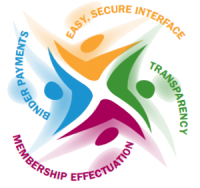 Other Features
Finds and reconciles missing enrollments
Offers timely, actionable reporting
Reduces administrative costs and improves communication