Need Help?
Feel free to contact us. We look forward to talking with you!
info@thehudsoncenter.org
(914) 400-1900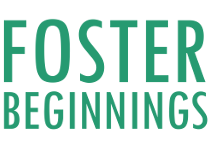 Recruiting, training and retaining foster parents has been an ongoing challenge for foster care and adoption agencies.
Foster Beginnings™  is a web-based application for persons wishing to serve as foster parents in New York's child welfare system. The purpose of the Hudson Center's web portal and application is to streamline the application process and enable foster care agencies to more easily recruit, assess, track, and recertify foster parents in the system.
Key Agency Features of Foster Beginnings
Ease of screening applicants online
Allows agencies to customize prescreening questions and customize its workflow
Provides electronic storage of applications, eliminating paper and spreadsheets
Easily searchable user interface
Provides visibility into staff productivity, through system activity
Visibility into staff productivity, through system activity
Easy reporting of applicant/application status statistics
Key Features for prospective foster parents
Application can be initiated, saved, and completed in one or multiple online visits
Application is available in English and Spanish
Applicants can view application and application status, and update their applications 24 / 7