Need Help?
Feel free to contact us. We will get back to you as soon as possible.
info@thehudsoncenter.org
(914) 400-1900

Enroll NY Private Portal™ is a custom-branded data collection tool that integrates seamlessly into any organization's website. The solution allows individuals researching health insurance to submit their information to an organization and begin the application process. The data collected by Enroll NY Private Portal™ is received as a qualified lead, and allows the organization to follow up and continue the enrollment process with the user.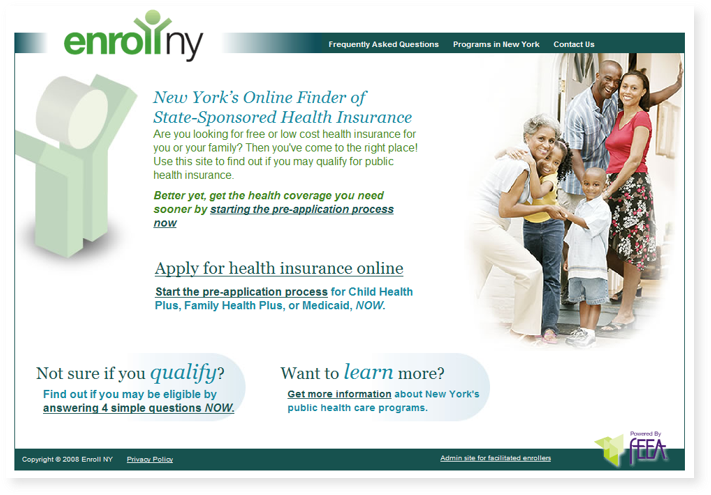 Key Features
Users can submit as much information as they choose in order to start the application process
Applicants' information is transmitted electronically to the organization, allowing quick follow up and completion of the enrollment process
Lead data can be analyzed to identify trends and areas of need, enabling organizations to target their marketing
Applicants can submit information to an organization from the comfort of their home, rather than having to call or meet someone face-to-face